Smart homes, smarter hackers
November 9, 2021
Original authors Insurance Business Canada.
When we think of cyber, often the focus is around ransomware attacks on large corporations, but what about individuals and families?
In an age where technology can turn the lights on and off in our homes, the industry should prepare for a shift in cyber liability coverage on the personal lines side.
"Cyber in personal lines is relatively new, and something we're introducing to some of our markets but there are many who haven't adapted yet," Jessica Elliott, account manager at Gifford Carr explained.
The question for many brokers is: when does a personal lines client need cyber coverage?
"Personal lines clients typically have tech savvy homes," said Elliott. "If you've introduced technology such as Nest into your homes, there's much more exposure."
Imagine it's a humid summer evening and a homeowner sets their air conditioning before watching a movie. Slowly the temperature beings increase because a cyber criminal is hacking into the homeowners Nest to crank the heat. The homeowner opens a window and goes back to watching television, but unknowingly allows the criminal to easily break into their home.
There are also alarm companies that grant homeowners access to the security system in their homes which is powered by a smartphone via an app which opens up a lot of cyber exposure that needs to be protected.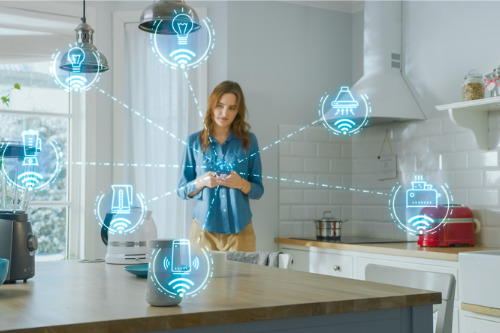 Read more: Insurers adopting smart home policies
There is a world of risk that homeowners may not consider when incorporating technology into their homes which is why broker and client education is vital when it comes to cyber liability.
"I've done research on cyber coverage myself. I feel that it's very important and something we should be looking into more for ourselves and our clients," Elliott mentioned.
Improving internal and external education on personal cyber can be done through many channels.
"It would be nice to see more education and claims examples available so brokers can use the information to broaden their knowledge about what's happening in the marketplace," she said. "The more we open up our homes to technology, the more risk we're creating."
Elliott emphasized that using social media as an educational tool for clients is something that should be leveraged more.
"We send out renewal letters and available coverages to our clients to bring up cyber coverage and see if it would be of interested but social media is definitely the best way of sharing information
Knowledge is power, and brokers should be communicating real world examples to draw people's attention towards cyber coverage," Elliott mentioned.
Read next: Social media strategy demands cyber liability coverage
Informing clients on what coverage is available in the marketplace will help them recognize that they may be more prone to breaches, fraud, or extortion than they could imagine.
Brokers should also be taking a comprehensive approach to knowing their clients and how they use technology in their daily lives. Exposures are unique to the client and taking the time to engage in what those may be makes a world of difference.
Seniors may not need cyber protection or be interested in cyber coverage but a millennial family with a smart home they are controlling with their phone may be.
According to Elliott, with more widespread adoption of personal cyber coverage, more markets are likely to step up and provide coverage for clients. It's going to have to be dependent on the companies that offer the coverage and have them share their knowledge with broker partners.
"With the world of technology right now, we have to think about safety, it's not as visible as exposures or losses seen on a day-to-day basis," Elliott added. "We will definitely see more and more personal cyber coverage as the world evolves."
Related stories:
Like these smart home safety tips? Share them on Facebook, LinkedIn or Twitter!
---
Questions about cyber coverage at home? Connect with us!